Canada
A country as vast and culturally varied as Canada offers sights and sensations to all types of visitors. Create a lifetime of incredible memories traveling through the unforgettable Canadian Rockies, or spend time in some of Canada's most scenic areas on this grand vacation to Canada's national parks and mountain towns and spectacular scenery, or experience the most historic and best preserved cities in North America and visit upper and lower Canada for a cultural delight.
Whatever your inclination, just sit back and relax and let us take you through "The Great White North".
Itineraries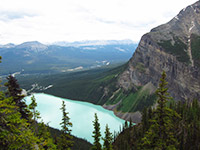 Grand Western Canada
12N/13D
Vancouver – Victoria – Whistler – Sun Peaks – Jasper – Columbia Icefields/Lake Louise – Banff – Yoho National Park/Glacier National Park – British Columbia's Wine Country - Vancouver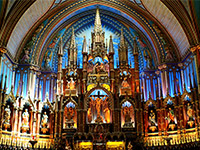 Historic Cities of East Canada
8N/9D
Montreal – Quebec – Cape-de-la-Madeleine – Ottawa–1000 Islands National Park – Toronto– Niagara Falls – Toronto.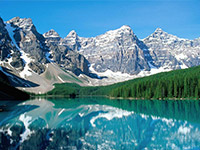 Spirit of Rockies
11N/12D
Vancouver – Kamloops – Banff – Lake Louise – Columbia Icefield – Jasper – Sun Peaks– Whistler – Victoria – Vancouver.
Explore More