Trans Euro
The wonders of Europe barely begin to describe the diversity and vibrancy of the continent. From the Soaring Alpine Mountain Ranges to the vivid and colourful Amsterdam, the continent is dotted with destinations to tickle every visitor's fancy.
When speaking of Europe, everyone has an idea of their own. Europe bring together the natural beauty of the fjords and mountains and vibrant sea shore for some; while others think of it as the renaissance capital, a hub of art and architecture both ancient and modern. Some might prefer the mysteries of the lakes and the monsters in them while others may wish for the energetic night life and traditional parties of Spain and Netherlands.
Whatever may be the fantasy, Europe in all its expanse probably is an all-encompassing experience. No matter what the adjective, you can sure attribute it to Europe – vibrant, beautiful, energetic, secluded, romantic, arty, traditional, modern etc. etc.
Itineraries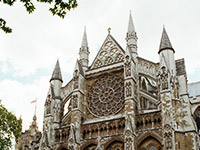 Trans Euro
10N/11D
London – Brussels – Amsterdam – Lucerne – Mouth Titlis – Interlaken – Jungfrau – Zurich.
Explore More